Welcome to the website of law firm Attie Advogados
We are business lawyers. The legal security of our clients combined with fiscal optimization are the starting point of our multidisciplinary approach for assistance in every transaction.
Our operations, aimed at personalized counseling and structuring for business is strategic for the prevention of possible lawsuits and contingencies.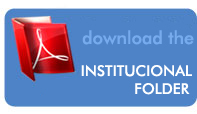 Our integrated vision of different areas of Law added to our sound knowledge of accounting principles, allied to our vast practical experience enable us to develop safe solutions of real implementation for the legal business in question.
We offer services for locally-owned, as well as foreign-owned, companies in many different business sectors. The day-to-day of our clients is our day-to-day.
"I don't hire lawyers to tell me what I can or can't do. I hire them to tell how to do what I want to do". - (J.P.Morgan)